Made by Aussies for Aussies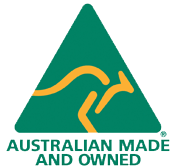 Before deciding on any product, a decision we all have to weigh is the benefits of purchasing from a local manufacturer or distributor compared to an overseas competitor.
Most of us would say idealistically, we would love to purchase from a local manufacturer, but there are other considerations that determine our purchase decisions.
Top Idea distributes its gutter guard and other products through hardware stores and reseller outlets Australia-wide.
Top Idea is an Australian owned company, operating since 1996